Split Drive Anchors or Floor Anchors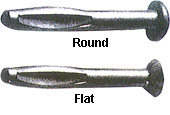 Split drive anchors can be used for concrete, hand mansonry and stone.

Other Used Names
Split anchors, flat head split anchors, round head split anchors, split bolt anchor, super-split, countersunk split drive anchor, concrete and masonry anchor.
Made of high grade sted with "memory", these split drive anchors are easily hammered into a predrilled hole and exert expansive pressure on the inner walls of the hole, create a secure fastening. split drive anchors come in both flat and round head styles.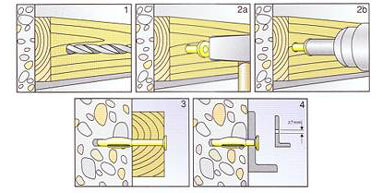 How to Installation
drilling hole depth 1/4" greater than werall anchor, length allows split fast
drive to be hammered flush with surface if fixture is removed.